Septic Systems & Excavation
Onsite Septic Solutions is a full-service septic system and excavation company located in Wyevale, Tiny Township, Ontario. It is a division of Hastings Construction, one of the area's longest running and most respected septic installer and excavation companies in Tiny Township.
Owned and operated by Kirk Hastings, son of Ross Hastings, Kirk is third generation in the business. In 1935 Kirk's grandfather, Homer Spring, bought his first commercial truck, commencing an impressive track record of over 80 years in the industry.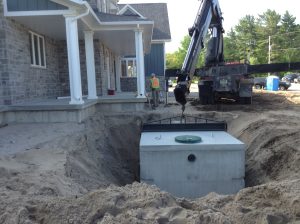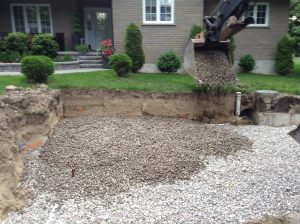 Onsite Septic Solutions specializes in the sale and repair of a wide range of septic components to traditional weeping beds to more advanced, environmentally friendly bio-filter systems. As well, our qualified staff can assist you in every facet of your building experience as it pertains to your site works from site prep to final grading using our own screened topsoil. Screened topsoil is also available for delivery for your "around the house projects".
Exceeding Your Expectations
We are proud to provide our customers with accurate estimates, high-quality septic components, as well as expert installation. We go the extra mile when completing all of our projects and pay attention to the small details, such as site clean-up, that make the difference between a good job and a great job.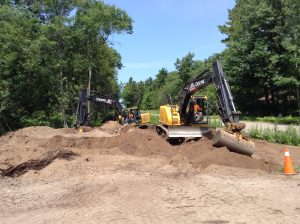 Frequently Asked Questions
Click on a question below to reveal its answer. If you have any questions or concerns please contact us anytime.
Click on a brochure below to open one of our safe and secure PDF documents for viewing or downloading.