Site works, permits, what is the next step? All of this can be very daunting to you if you have never engaged in the process before! That is where Onsite Septic Solutions will come in. Onsite Septic Solutions and Hastings Construction have over 50 years in the business, so we can help alleviate the stress associated with your project, regardless of its magnitude. Our fleet of trucks and equipment come in all sizes and guaranteed we will have something that will meet your needs. We draw on a customer base in Tiny Township, Springwater Township, Tay Township, Midland, Penetanguishene, and surrounding areas.
Full Line Of Professional Services
Septic Permit Application Process
The first part of the process if you are deciding to build a new dwelling or add an addition is to determine what you need for a septic or if your current one is adequate for what you wish. Onsite Septic Solution's staff can facilitate your site evaluation, test holes, design and complete your application process.
Culvert and Driveway Installation
Access to your property is a must have when dealing with trucks and equipment. Onsite Septic Solutions is equipped to install a driveway that will meet the needs of all trades and their equipment.
Lot Clearing, Grubbing and Stumping
Onsite Septic Solutions works closely with local professionals to determine suitable placement of your dwelling and septic on the property, and in developing your lot grading plan. Once trees have been cleared trees from the lot, we will remove the stumps and excess organics to our Provincially licenced stump dump facility.
Demolitions
If your property has a structure that no longer fits your family's needs, Onsite Septic Solutions can demolish it and ensure debris is disposed of at a licenced recycling facility.
Excavation and Backfill of Foundation
The next step is to excavate for your foundation. Any drainage issues that may crop up because of water table levels can be dealt with at this point through required drainage works. Once your foundation is completed and has passed inspection call us to schedule your backfill.
Services
Onsite Septic Solutions will install your hydro trench/duct and municipal waterline.
Septic System Installation
Onsite Septic Solutions is a registered installer of conventional and advanced treatment septic systems. Whatever your septic needs, our trained staff will work closely with you to ensure that your needs are met. We also do repairs on existing systems, so do not hesitate to give us a call.
Final Grading
Onsite Septic Solutions is able to take your job site to completion with final lot grading offered.
Topsoil and Granulars
Onsite Septic Solutions offers a variety of granulars to complete your driveway and topsoil for your lawn and gardens. See our selection of materials by clicking here.
We offer a variety of delivery size options for our aggregates and organics – 1 tonne to 21 tonnes. Our delivery charges depend upon the location and the quantity.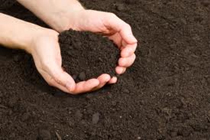 Screened Topsoil
Through our screening process, we can offer you a ¼" screened topsoil, a ¾" screened topsoil and a 2" screened lawn based product. This process removes large rocks or sticks. Our knowledgeable staff can help you determine what product will best suit your needs.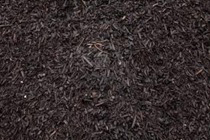 Mulch
We are pleased to offer this product from a local supplier using trees harvested from our area. We currently have natural mulch in stock.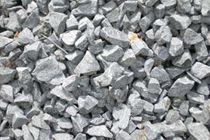 3/4″ Crusher Run
Use wherever compaction is required using a coarser material than screenings.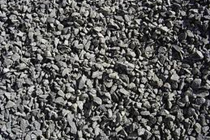 Limestone Screenings
Used on top of the base layer for driveways and patio stones. Easy way to create walkways. There are two colours available – grey and white. Please make sure to order the correct colour if you are continuing a project you have already started.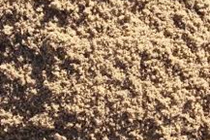 Sand
This sand is used for bedding for pipes, but it can also but used for recreational projects such as sandboxes and horseshoe pits.